FOR IMMEDIATE RELEASE
GREYS INTRODUCES THE CRUISE REEL AND CRUISE COMBO
For the Adventurous Angler On a Budget
COLUMBIA, S.C. (Oct. 17, 2023) – Greys Fly Fishing is proud to unveil our latest offering, the CRUISE reel and CRUISE combo, designed with the dynamic, modern fly angler in mind. For those whose adventures span beyond just fly fishing, this combo is the ideal companion, marrying impeccable performance with unmatched value. Performance fly gear at an exceptional price is the Greys promise, and we're sticking to it.

For those who don a backpack, love to capture their adventures, and tread both fresh and light saltwater terrains, the CRUISE range stands out as the perfect blend of utility and sophistication. The new CRUISE reel boasts a robust large arbor, stunning, full cage design, durable aluminum construction, and an efficient disc drag mechanism, ensuring your reel is built to withstand the demands of both freshwater and saltwater encounters.

Beyond just the reel, the all-new CRUISE combo offers beginners and enthusiasts a comprehensive package featuring a medium-fast action 4 pc CRUISE fly rod matched with the Greys CRUISE large arbor fly reel and comes ready to fish with backing, WF line, and leader, all neatly packaged in a premium rod and reel case.




CRUISE REEL FEATURES:
High quality die-cast, machine-finished construction
Rulon disc drag system
Modern large arbor industrial design
Supplied with reel pouch
Available in sizes 5/6 and 7/8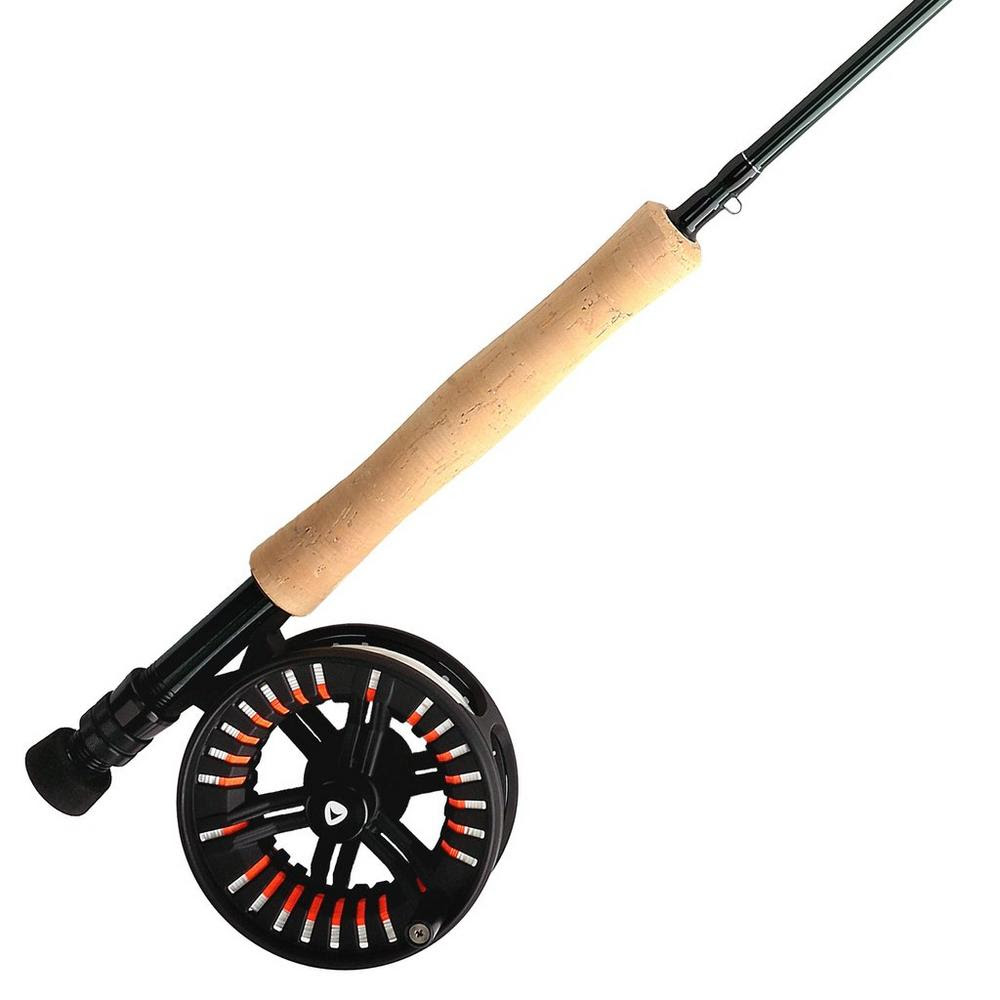 CRUISE COMBO FEATURES:
4 pc medium fast action Cruise fly rod
Aluminum reel seat with carbon spacer
High quality die-cast, machine finished Cruise reel
Modern large arbor industrial design
Rulon disc drag system
Supplied in a quality hard rod and reel tube
Matching backing, WF line, and leader
Available in a 9' 5-wt, 9' 8-wt and 10' 7-wt

In a world teeming with options, we understand the need for simplicity. The CRUISE Combo is the perfect kit for those who value both quality and price. Take the guesswork out of your first fly fishing outfit and opt for this carefully curated combo that ensures both quality and affordability, and dive into a world of fly without breaking the bank. After all, it's not just about catching the fish; it's about cherishing every moment of the journey.

The CRUISE Reel & CRUISE Combo are now available.
Reel MSRP: Starting at $69.95
Combo MSRP: Starting at $189.95

For more details and purchasing options, visit our official website or connect with us on social.

###


About Pure Fishing
Pure Fishing is a collection of the world's favorite fishing brands. Every day, all around the world, someone experiences the joy of catching a fish with one of our products. From gear for epic battles at sea to a relaxing day with family at the lake, our portfolio includes the most recognized and admired brands in fishing tackle, lures, rods, reels and storage. Abu Garcia®, Berkley®, DAM®, Fenwick®, Fin-Nor®, Frabill®, Greys®, Hardy®, Hodgman®, Johnson®, JRC®, Madcat®, Mitchell®, Penn®, Pflueger®, Plano®, Prologic®, Savage Gear®, Shakespeare®, SpiderWire®, Stren®, Ugly Stik® and Van Staal®.